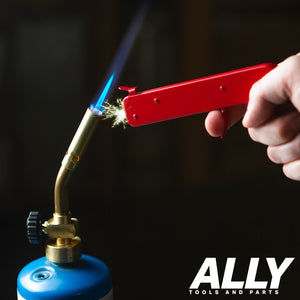 Replacing your flints for your Pistol 
Flint Striker
 can be quite confusing for the first time so we'll show you how to do it! 
---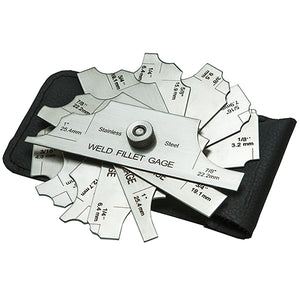 This is a straight run down on how to use a welding fillet gauge. Many other manuals do not do justice in explaining how to use a welding fillet gauge properly. Luckily, ALLY Tools and Parts made their own manual to streamline the understanding on how to use a fillet welding gauge.
---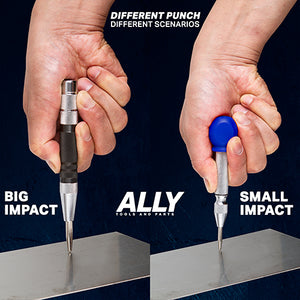 ALLY Tools and Parts has two types of automatic center punch sets. 6 inch and 5 inch Automatic Center Punch Set and our 3 piece 6 inch Automatic Center Punch Set. Ever wondered how an Automatic Center Punch works? This article will explain to you the mechanism that create the center punch's ability to impact metal, wood, glass, and ceramic.  The design for the Automatic Center Punch first started way back in the late 19th century. The most common patents that has been used for mass production of automatic center punches are the Sweet, Adell & Starrett, and Frey patents. The...
---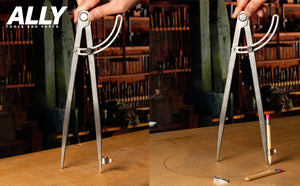 Dividers may not be the most glamorous tool, but these simple little tools bring a lot to the table. For layout, stepping off distances, and comparing gaps and openings, they save time and increase accuracy, and that's a combination that can't be beat.
---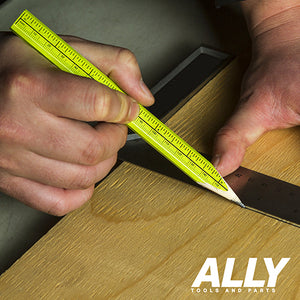 Here are a few FAQs about your ALLY Tools and Parts Carpenter Pencils that you have never known. Also if you lost or misplaced your carpentry pencil sharpener, here are instructions on how to sharpen your pencils by hand.   Why are Carpenter Pencils Flat? The simple answer to why carpenter pencils are flat is so the pencils don't roll around when on uneven surfaces or slopes. The more detailed answer on why carpentry pencils are flat is that they are easier to grip, especially when the user is wearing protective gloves.  The second detailed answer why these pencils are flat...